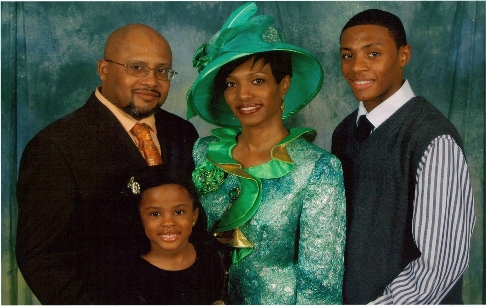 Rev. Brian K. Jackson
is a native of St. Louis, Missouri. He attended Charles Sumner High School and graduated in 1982. He received Christ at the young age of nine and later recommitted his life in 1985. He accepted his call to the ministry in 1995 and was formally ordained in 1997. In 2001,
Pastor Jackson
began his pastorate and organized the Greater Harvest Missionary Baptist Church before being elected Pastor of First Baptist Church of Elmwood Park in 2008.
Pastor Jackson has had many years of Christian education and experience having attended Missouri Baptist University from 1995-1999 and Western Baptist Bible College from 1999-2000. He served as deacon for 2 1/2 years and Sunday School Superintendent. He was also involved in the Brotherhood, Substance Abuse, and Couples Ministries. These have provided the foundation for the powerful Word of God brought forth in Pastor Jackson's sermons. Additionally, he uses his training and experience to teach others, serving as a faculty member for the Berean District Association Annual Leadership School for fifteen(15) years.
Pastor Jackson is a leader in his community. He currently serves as the Alderman for Ward #2 and President of the Board of Alderman in the City of Beverly Hills. Pastor Jackson takes a special interest in developing young people. He has been a Youth Mentor since 1987. He has coached for a local track and field and basketball teams from little league up to high school. In 2000, Pastor Jackson was honored by the Saint Louis Sports Commission with the Coaches that Care Award.
Pastor Jackson is married to the lovely First Lady, Tawana M. Jackson, and is the father of two wonderful children, Brandon and Briana.